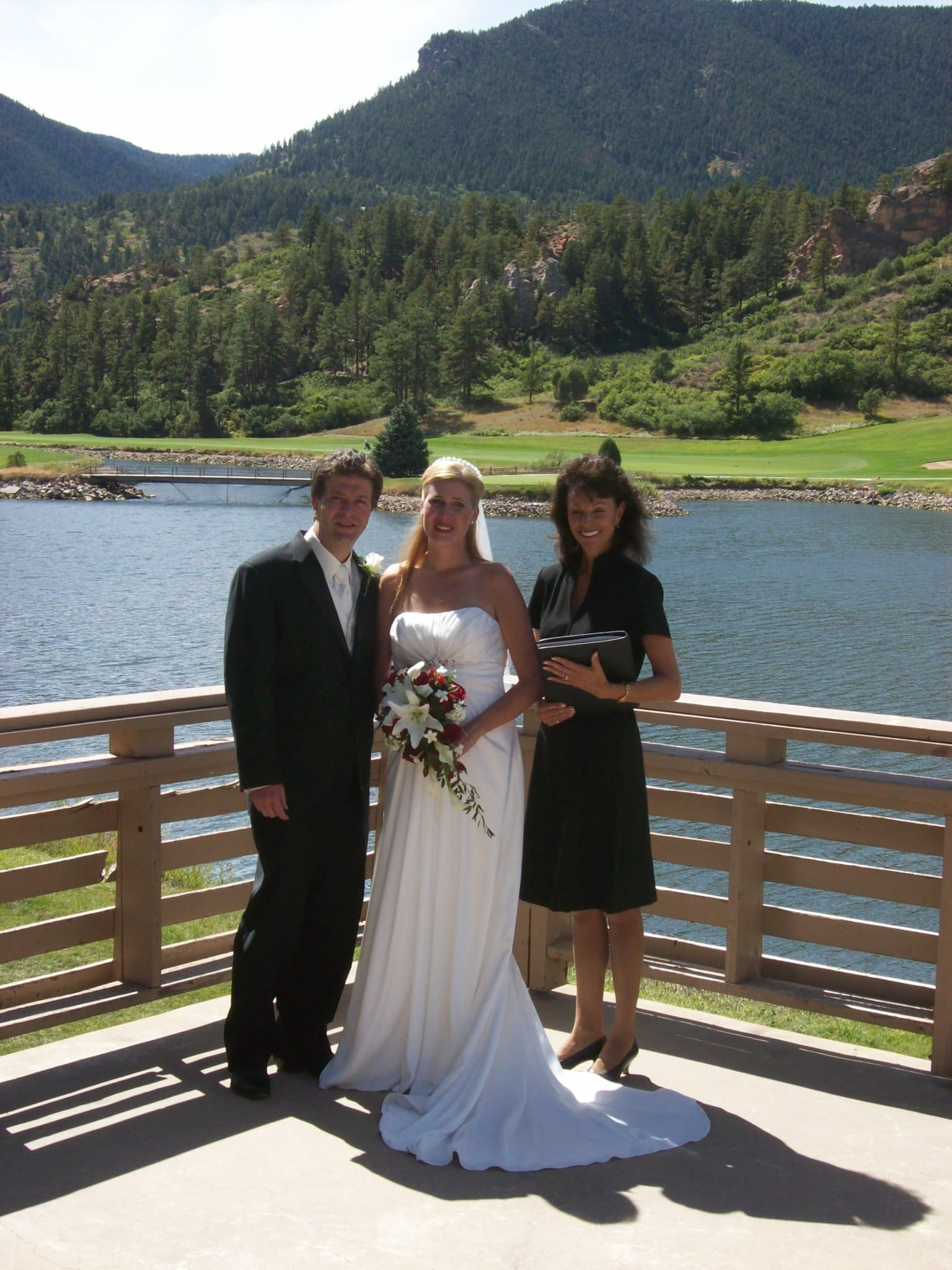 We are also a booking agency for Unique  Shows!   Don't see it here? – CALL TO BRAINSTORM!  (303) 660-2357 STROLLING MAGICIANS – Close-up magic and illusion presented right before your eyes. Cocktail magic, table magic, mind-reading, and sleight of hand are all presented in an intimate setting.
TEAM BUILDING /CREATIVITY – We divide your group into two teams and teach each group some magic effects. Each person comes up with their own presentation and "performs" for the other group. Then, they must teach their magic to the other team!   Gets people out of their seats and interacting!  EDUCATIONAL, too!   Clients such as the Denver Chamber, Castle Rock Chamber,Lockheed Martin, Hewlett Packard and many CORPORATIONS RAVE ABOUT THIS ACTIVITY!
CORPORATE MIRACLES…YOUR EXECUTIVES DO THE MAGIC!– We design and coach the executives to present their awards in a magical way. They LOVE doing this, and so do their colleagues. This really spices up a meeting or awards banquet. We can even teach one outgoing president how to disappear and turn into the incoming president!
STAGE ILLUSION SHOW– This is not just an AMAZING magic show…it is a story about a man and his relationship with the woman in his dreams.  This 90 minute show features multiple large grand illusions has been critically acclaimed on stages worldwide.  Lots of laughter, suspense, romance and intrigue. Best in theatrical situations, although condensed versions are available on portable stages for conventions, fundraisers, and corporate functions.
STROLLING ENTERTAINMENT AND PUPPETS – ventriloquists, jugglers, GIANT puppets like the NUT CRACKER, EASTER BUNNY , PENGUIN, RUDOLPH THE RED-NOSED REINDEER , FROSTY THE SNOWMAN and UNCLE SAM.  We also offer balloon artists, magicians, skate boarders, dancers, bands, D.J.'s, etc.
WEDDINGS & REHEARSAL DINNERS – Enjoy our elegant, intimate space perfect for any social function for groups up to 70. Rehearsal dinners, bridal showers, bachelorette or bachelor parties, and family reunions are magical at the Theatre of Dreams. Add entertainment to your special event and guests have a common conversation piece as they are getting to know one another. And, if you like, the bride and groom or guest of honor can be part of the show! Choose your own caterer and book our event space at affordable prices…with or without a show. We are located on the west side of Castle Rock within walking distance of hotels and shops. Make your event a memory to last a lifetime! – Carol Massie & Joe Givan ARE ORDAINED TO OFFICIATE MAGICAL WEDDINGS!  See photo at right of Carol with Heidi & Scott whom she recently married.   We have video of wedding ceremony, also.  We are proud members of the Colorado Resource for Events & Weddings :
INTERACTIVE MYSTERY DINNER SHOW -" The Secret of Samual Shade". This full evening event begins with cocktail hour and proceeds through dessert… with each guest costumed and participating fully in all aspects of the evening. This is not your typical murder mystery, it is a supernatural adventure. You begin with an auction. An unusual BUT DELICIOUS dinner follows. During dinner guests reveal knowledge that may lead to Samual Shade's whereabouts.  Dinner is followed by a fun and AMAZING light-hearted SEANCE in which guests try to learn more about Mr. Shade.  It is here guests are privileged to witness an AMAZING illusion, in VERY close range. After this shocking occurrence, guests convene for dessert. A winner is rewarded. ( Groups of 8 – 18 guests) A Western-Themed Mystery is available for very large groups.
MOTIVATIONAL SPEAKING & PRODUCT INTRODUCTIONS – Enhance your presentation at your next meeting. Present your new product/service in an AMAZING way. Your audience will never forget it, and you will create a sense of excitement and energy! ALWAYS a big hit! Give us a challenge, and we will deliver something exciting, AMAZING, FUN, and MEMORABLE!
BIRTHDAY PARTIES,  ANNIVERSARIES – PRIVATE GATHERINGS – CLIENT APPRECIATION… Birthday Parties for ALL AGES…  Whether you are planning a big corporate event, a wedding, an anniversary, a rehearsal dinner, a wedding shower, graduation party, a Bat Mitzvah or Bar Mitzvah,  a birthday party, a family reunion, your Red Hat Club, or any other special event, our elegant space is a guaranteed success!  Call for available dates and pricing!
JOE AND/or CAROL EMCEE  ANY EVENT, ANYWHERE! BAR MITZVAH'S & BAT MITZVAH'S :   We can make the celebrant the STAR!!!…We can make him or her levitate!  We can also teach the celebrant some magic to do for their guests!
RED RIBBON WEEK – Anti-Drug/Anti-Smoking Magic Shows. MAGIC is VERY INFLUENTIAL IN GETTING A MESSAGE ACROSS for ALL AGES!
TREE LIGHTING SHOW for FAMILIES & SPECIAL EVENTS – WE HAVE VIDEO OF THIS! and other Holiday / Themed Events – Just name the holiday or theme, and we follow your theme!
ATMOSPHERE PUPPETS & INTERACTIVE STROLLING CHARACTERS– Interactive and / or Static.  "Spider" with a human head and a spider body…or a live wizard coming out of a genii bottle with no visible place for his body? Just two examples of the AMAZING special effects you can use at silent auctions, cocktail receptions, entrances to exhibit halls, etc. – Create a buzz! These LIVE actors can do anything you'd like them to do.  INCREDIBLE PHOTO-OPS FOR YOUR GUESTS! Talented face painters, jugglers, ventriloquists, clowns, strolling mascots characters, caricaturists, balloon artists, fire-spinners, brass bands & magicians!
SUMMER WIZARD CAMP – Learn to do magic and how to perform!   Private Lessons available also – ALL AGES!
VIDEO SERVICES  – We have a professional line of equipment, cameras and technicians to document your event and edit it into a Hollywood caliber video. A memorable way to capture your special day!
MAGICAL LECTURES – Ever want to learn magic? Of course. Great for executives to weave into meetings, or just learn something AMAZING to break the ice at a party, or to impress your boss!
CARD SHARKING DEMO –  See an authentic demo of 3 card monte and card sharking/ poker dealing  and cheating techniques…as seen on the Streets of NYC!  Your guests will be amazed and amused!
PRIVATE LESSONS ON MAGIC FOR ADULTS AND CHILDREN – Many people interested in learning magic prefer individualized lessons tailored to their skill level and interests.  Students have learrned how to perform magic with money, cards and rope as well as stage magic and mentalism.   Aside from  the inner workings and how to perform the effect, he teaches about the art of presentation and the psychology behind it.
AFTER PROMS – We provide walk-around magic, card sharking demos, or stage shows for after proms.  Call for references from Douglas County, Columbine, Greeley, Buena Vista and More!
FLEA CIRCUS – You have heard of this, but have you seen this with your own eyes? This is not your average "Cirque du Soleil!" – Yes, we use animals – FLEAS! Full of AMAZING, death defying stunts, and loads of laughs! Guaranteed to AMAZE!  Targeted toward ALL groups, from sophisticated elite's to family gatherings! Nostalgic!
CIRCUS LUNA – This European-style show features an AMAZING array of innovative talent …..featuring romantic adagio, juggling, magic, comedy, gymnastics, theatrix, black-light effects, etc.  Colorful and dramatic with lots of movement, dance and special effects.  Spectacular! BLADE MAGIQUE' – Combines stage combat sword-work with large-scale theatre and special effects weaved into an intimate story. Large video screens are implemented! Characters go in and out of the screens in 3 dimensions as well as go to exotic places through the screens.. Versions of this spectacle last from 90 minutes to 2 hours. This is a breakthrough in dramatic entertainment – for larger groups with larger budgets.
MAGIC DECOR – Interesting Interactive Illusionary items for your gathering -without live performers!
SENIOR CENTERS & FIELD TRIPS FOR DAYCARE & PRIVATE SCHOOLS –  Bring your group to the Theatre of Dreams for a show by Dream Masterz, or Magic Show brought to your venue!
OUTDOOR PORTABLE STAGE– to rent or purchase – For bands, fairs, community gatherings or fund raisers;  this AMAZING stage can be pulled behind an SUV, and it's easy set up, taking 30 minutes using 5 tools.
MIND-READERS, FORTUNE TELLERS, PSYCHICS, and more!