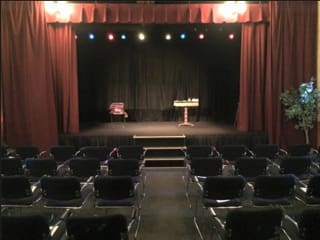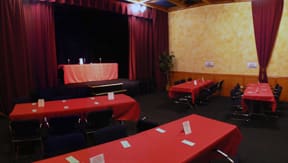 Whether you are planning a corporate event, client appreciation, birthday, anniversary, rehearsal dinner, wedding shower, graduation party,  Mitzvah, family reunion, Red Hat Club, or any event, our elegant venue is a guaranteed success!  
Include WORLD-CLASS entertainment for an unforgettable memory!
Call for available dates and pricing or use the form below.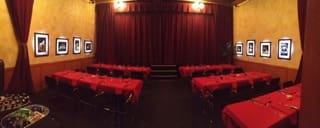 Party Information
You pick the date and time!
  Rental rates vary depending on:    number of people, length of event, the day of week/weekend, time of day, with a show or without, etc. 
 50% upfront deposit to hold the date and time.
Credit card on file with signed agreement.  Damage deposit of $500 would not be charged if no damage to the venue.
All set up, decorating, and cleanup times are included in the overall rental period.
 2-hour minimum rental time. 
2022 CHILDREN"S DAYTIME BIRTHDAY PARTIES:   with a professional magic show cost is $400 (+ tax)  for up to 15 children and $10 / child above that price.  There is NO CHARGE for adults to stay and watch the show!  They will enjoy it, too!   It's an interactive family show that is good for all ages!
During the show, we include a small gift for the birthday boy or girl, all set up tables, clean-up and professional interactive magic show.  Also, your child is "the star" on stage & does magic for their friends!  (The celebrant doesn't need to learn anything in advance, but looks great in front of the crowd).  
You choose the date and invite your friends!  We do the rest!   ( Children's daytime parties must end by 1:00 pm to get the $400 plus tax rate.)  Additional hours are $100/hour with a 20 minute grace period.
Children's  daytime rental with a show is a two hour event which is enough time for the show and the celebration.  Once guests have arrived, we start the show.  After the show, your guests can have the celebration, open gifts, etc.  It's up to you!
We set up 2 eight foot tables in the back of the showroom to eat at and small table can be set up to display cupcakes or birthday cake. ( or pizza, whatever you decide).   Pizza is often delivered in the small front room if show is still in progress.
You, the renter provides the refreshments, tablecloths, etc. – or we can arrange it all for an additional fee.  
A group photo is encouraged following the show for a nice memory of the occasion.                                                                                                                               
Testimonials…we have many…her is one from April 12, 2014:
"Thank you!  Your show was AMAZING, it by far exceeded my expectations and we came there because we heard so many raves.  I will definitely be recommending the Theatre of Dreams to all our friends.  You both are so great to work with, too and SO talented!
Tiffany B.          
 P.S.  Your theatre is so nice, and all of our guests commented on how beautiful it is!"
From December 2018:
We were thrilled to have RJ's party at the Theatre once again.   Joe and Carol did a completely different magic show this year and everyone loved it!
Great memories.   First class entertainment, hosts, magicians and the venue is classy, safe and private! "
Spadaforas   – sent from my iPhone
CAPACITY:  74 seated theatre style and 54 at tables the showroom floor.
(Additional seating is available on the stage if rental does not include a stage show.)
Food service:
An adjacent room features two 6-foot tables for buffet-style food service.
For smaller groups, add 2  eight-foot tables at the back of the showroom for food and beverage.
(Some groups eat at a restaurant prior to arrival, see the show and stay at the theatre for dessert and after dinner drinks and coffee.)
Table Seating: Up to six 8-foot rectangular tables seat 8 -9 people per table.  Charge of $10 per eight-foot table.  No charge for chairs.
Table linens are available to rent at $10 each.   ( red or black)
Food & beverage arrangements can be made by the renter or by theatre manager for an additional fee.
Renter can supply food (pot luck) and beverages (BYOB) or hire a caterer.  List of suggested caterers below.
ADULT PARTIES: Alcoholic beverages are sole responsibility of the renter. By signing the agreement, you take on liability for alcohol consumption and use.
Showroom can convert into a large dance floor by stacking or removing chairs.  Full sound system and theatre lighting.
Summer: an outdoor canopy may be set-up on the front lawn at an additional cost.   ($200) 
Digital projector and screen available at additional cost.  ($100 )
Theatre banquet facility will provide all set-up, trash removal and clean-up.
Free Parking.    Wheel Chair Accessible.
We customize the entire event (and show if applicable) to fit your needs!
2022 Pricing;
Daytime: Prior to 5 pm
Evening: After 5 pm
DAYTIME RENTAL (Not kids birthday party) : 3-Hour EVENT WITH PROFESSIONAL ILLUSION SHOW (45 min.) for up to 30 people with entertainment starts at $650 + tax   Additional charge per person above 30 people – Cost is $650 for up to 30 people, theatre-style seating.
WEEKEND EVENING:  3-Hour EVENT WITH PROFESSIONAL ILLUSION SHOW $1200 minimum charge + tax for up to 40 people (additional $25 per person above 40.)
WEEKNIGHT EVENING:  3-Hour EVENT WITH PROFESSIONAL ILLUSION SHOW $950 minimum charge for up to 30 people. Extra $25 per person above the 30 person minimum.
RENTAL of VENUE WITH NO SHOW – Daytime (prior to 5 pm) = $375 + tax, minimum charge rental fee for up to 3 hours, $75 per hour additional hours.
Evening (after 5 pm) = $475 minimum charge rental fee for up to 3 hours. ($100 per hour additional hours).
HOLIDAYS and DECEMBER rates are premium rates.   Please call for pricing and availability.
Some Suggested Caterers:   (Tell them we sent you!)      OR   You can BYOB and food, too.  
1.)  Rosa's Bella Cucina, Castle Rock –  www.rosesbellacucina.com   Call 720-485-4077  ask for Adam
2.)  Flying Horse Catering, Castle Rock – Jim DeLay 720-733-6950 
3.)  Qdoba Mexican Grill Catering- very casual & affordable.  Can do salads and vegitarian.   www.qdoba.com – (303) 663-0230
4)   Tony's Market – Phone: 303-814-3888  –   Catering_  [email protected] – 874 W Happy Canyon Rd   Castle Pines
5.)  Bono's Pit Bar-B-Q,  9393 E. Dry Creek Rd, Centennial  (303) 850-7427 
Click Here
Tell Us a Bit About Your Event
 Please tell us a bit more about your event, wedding, party etc. We will be back in contact with you A.S.A.P
Stay up to date on events
Oct
10
Mon
Magic Shows at Theatre or your venue! Private Parties | Corporate | Birthdays, and MORE, with or without a show!

@ Theatre of Dreams
Oct 10 2022 @ 9:00 am – Jul 28 2024 @ 9:15 am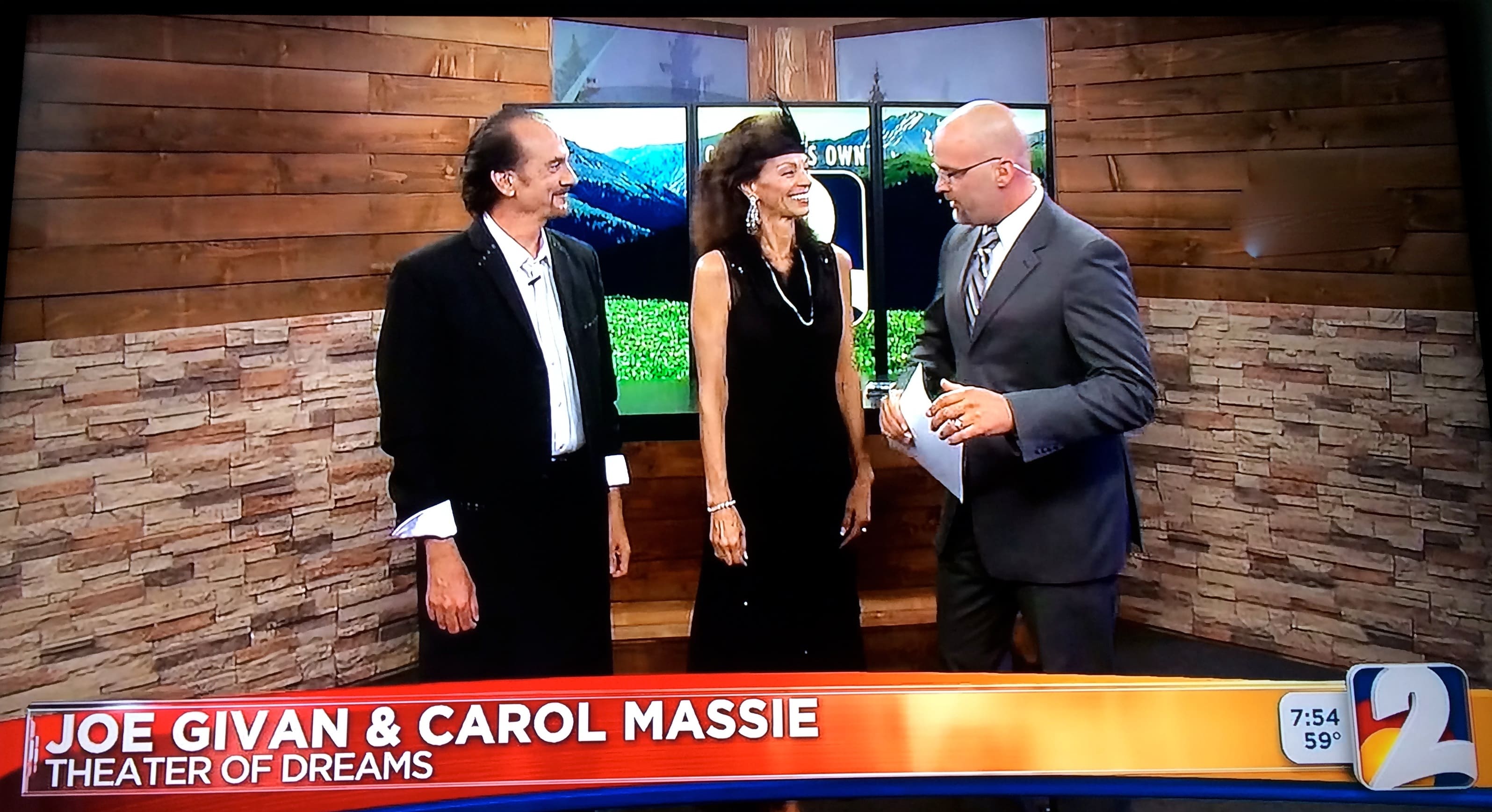 DREAM MASTERZ THEATRICAL ILLUSION SHOW
Joe Givan and Carol Massie created their story line magic act because magic happens in dreams.   The first time Joe and Carol worked together was on "World's Greatest Super Magician's" T.V. show in Tokyo, Japan.   Their first U.S. performance together was at the Academy of Magical Arts in Hollywood, CA,the "Magic Castle".   For 3 years, they traveled doing Performing Art Centers and Casino shows, including their own show at the MGM Grand in Las Vegas.   Desiring a theatre of their own, in 2003 they opened their own Theatre of Dreams in Castle Rock, CO. and feature their own show as well as other world class performers.
We are often asked…"Do you perform other than at Theatre of Dreams"?  "YES, that's how we make our living!"
Close-up Cocktail Magic, Stage Shows,
Client Appreciation, Family Parties, Mystery Dinners, Variety Acts, Casino Nights, Comedy, Awards Banquets, Team-Building, Emcees, Motivational Speeches, Recitals, Concerts, Card-Sharking Demonstrations,  & More!
Joe and Carol have performed at the world-famous Magic Castle in Hollywood, at major corporate events around the world, and numerous private functions. Our interactive magic is guaranteed to be the perfect entertainment for your group!  Experience the excitement for yourself as we mystify your guests with world-class sleight of hand, and mind-reading leaving unforgettable magical memories.   FAMILY FRIENDLY and sophisticated, too!  
JOE GIVAN 
is a Colorado native and received a magic kit at the age of 4.  He was hooked instantly and did his first paid show at the age of 7.   He won many piano competitions and had to choose between a career in magic or music.  Choosing Magic as a career,  he designed a competition act and in 1986 won the International Brotherhood of Magician's 1st place award in close-up magic.  In 1987,  he won the Gold Cups International award of Excellence (one of 5 recipient in the 75 year history of the organization).   The "Olympics of Magic",  known as FISM, was held in Holland in 1988 where Joe was awarded first place in close-up magic.   As a creator and designer of magic and illusion, Joe consults for both David Copperfield and David Blaine, and others. Joe is a creator of original illusions.   He is a worldwide lecturer on the art of creating and performing illusions as well as an author of several magic books.  Joe Givan has designed custom illusions for major corporations – IBM, Xerox, Apple, AT&T, Pepsi, etc; his creativity has been sought by performers such as David Copperfield, David Blaine, Guns & Roses, as well as Alice Cooper's "Brutal Planet" and Six Flags Amusement Parks.  In March 2017, Carol and Joe performed in the live show for international TV in Las Vegas on Penn & Teller's Fool Us world-class magic show!
CAROL MASSIE
was born in Ohio, and her first time on stage was playing piano as a Miss Ohio finalist.  During college, Carol began doing illusion shows at hotels and local resorts and set her sights upon cruise ship entertaining.  After graduating with two degrees, Carol was hired by Carnival Cruise Lines to try her illusion act on board for 3 months.  Still on ships, 5 years later (after being a Cruise Director for 3 of those years),  Carol "landed" a job at Resorts International in Atlantic City, Germany,  Korea, Canada, Japan, "Spellbound" at Caesar's Palace, and numerous other casino venues in Las Vegas. She wrote a column for Genii Magazine called Cruise News.  Carol met Joe Givan while performing at Magic Island in Houston, Texas and soon after, they created Dream Masterz Theatrical Illusion Show. She has been a full-time professional magician since 1985.     Carol met fellow magician, Joe Givan while performing at Magic Island in Houston, Texas and soon after they created Dream Masterz Theatrical Illusion Show.  Joe and Carol opened their own "Theatre of Dreams"in April, 2003 and have received enormous accolades from the worldwide magic community for their contribution to the art of magic!   They were featured in a 4-page article in the June 2015 issue of MAGIC Magazine and since then, there are more theatres patterned after their popping up across the country, just like magic!
Dec
11
Sun
Christmas /BirthdayParty!!!

@ Theatre of Dreams Arts & Event Center
Dec 11 @ 11:00 am – 1:00 pm
Dec
15
Thu
Castle View Pom Squad Holiday Party at Theatre of Dreams!

@ Theatre of Dreams Arts & Event Center
Dec 15 @ 5:00 pm – 8:00 pm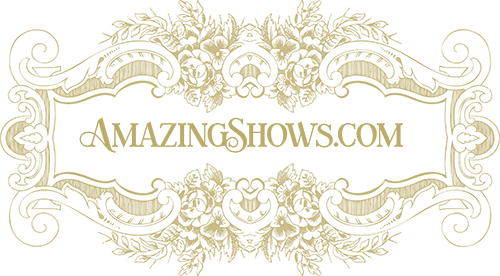 735 Park St C, Castle Rock, CO 80109
303-660-6799
Drop Us a Line
Don't be shy. Let us know if you have any questions!
735 Park St C, Castle Rock, CO 80109
303-660-6799
Drop Us a Line
Don't be shy. Let us know if you have any questions!