When:
March 5, 2022 @ 7:30 pm – 8:45 pm
America/Denver Timezone
2022-03-05T19:30:00-07:00
2022-03-05T20:45:00-07:00
Where:
Theatre of Dreams Arts & Event Center
735 Park St
C & D -Castle Rock
CO

Contact:
Carol or Joe
(303) 660-6799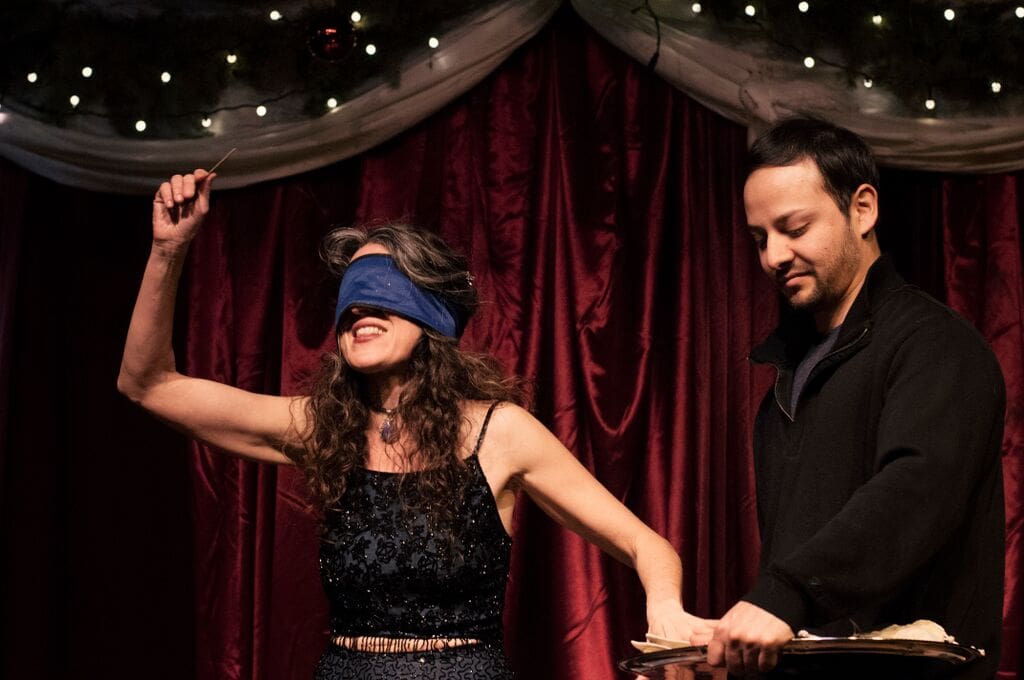 Erica's mentalism shows can best be described as part performance, part supernatural and 100% fun and entertaining. Erica's show combines mind blowing explorations in telepathy, predictions, super memory routines and other forms of ESP, with insightful and provocative psychic readings. Be enchanted during this interactive show demonstrating the powers we all have– From our abilities to access our intuition and guides, to reading and feeling what is happening in those around us, to harnessing the brilliance of our memories and welcoming synchronicity.
Erica Sodos is a magician, speaker, emcee, psychic entertainer and a rare gem, one of only a handful of female mentalists in the world. For over 30 years Erica has been entertaining, performing and helping audiences tap into their magic within, and has made over 5000 appearances nationwide.
Erica is known for her incredible memory and can memorize an entire Time magazine cover to cover in less than two hours. Due to continuous packed houses, her monthly show The Magic Within, Psychic Explorations with Erica Sodos is one of the longest running solo shows in Denver, still running after eight years. She is highly regarded in her field and has been featured on National Public Radio in a story exploring why women magicians are so rare and is currently writing a comprehensive herstory book about women in magic. All of her work explores the place where real magick meets performance magic. Erica is the author of The MPath, Journey to the Magic Within. Erica is also a theater educator, actress, compassionate vegan and activist dedicated to creating a just world.