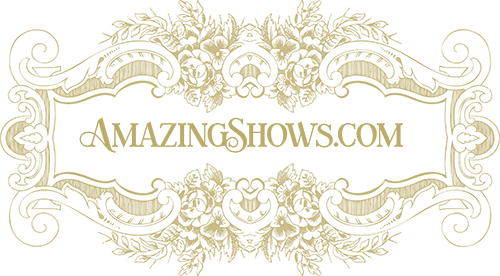 See what's coming to Theatre of Dreams & Stay up to date with Joe & Carol
Aug
21
Wed
Magic Shows at Theatre or your venue! Private Parties/ Corporate/ Birthdays, and MORE, with or without a show!

@ Theatre of Dreams
Aug 21 2019 @ 9:00 am – Feb 18 2022 @ 4:00 pm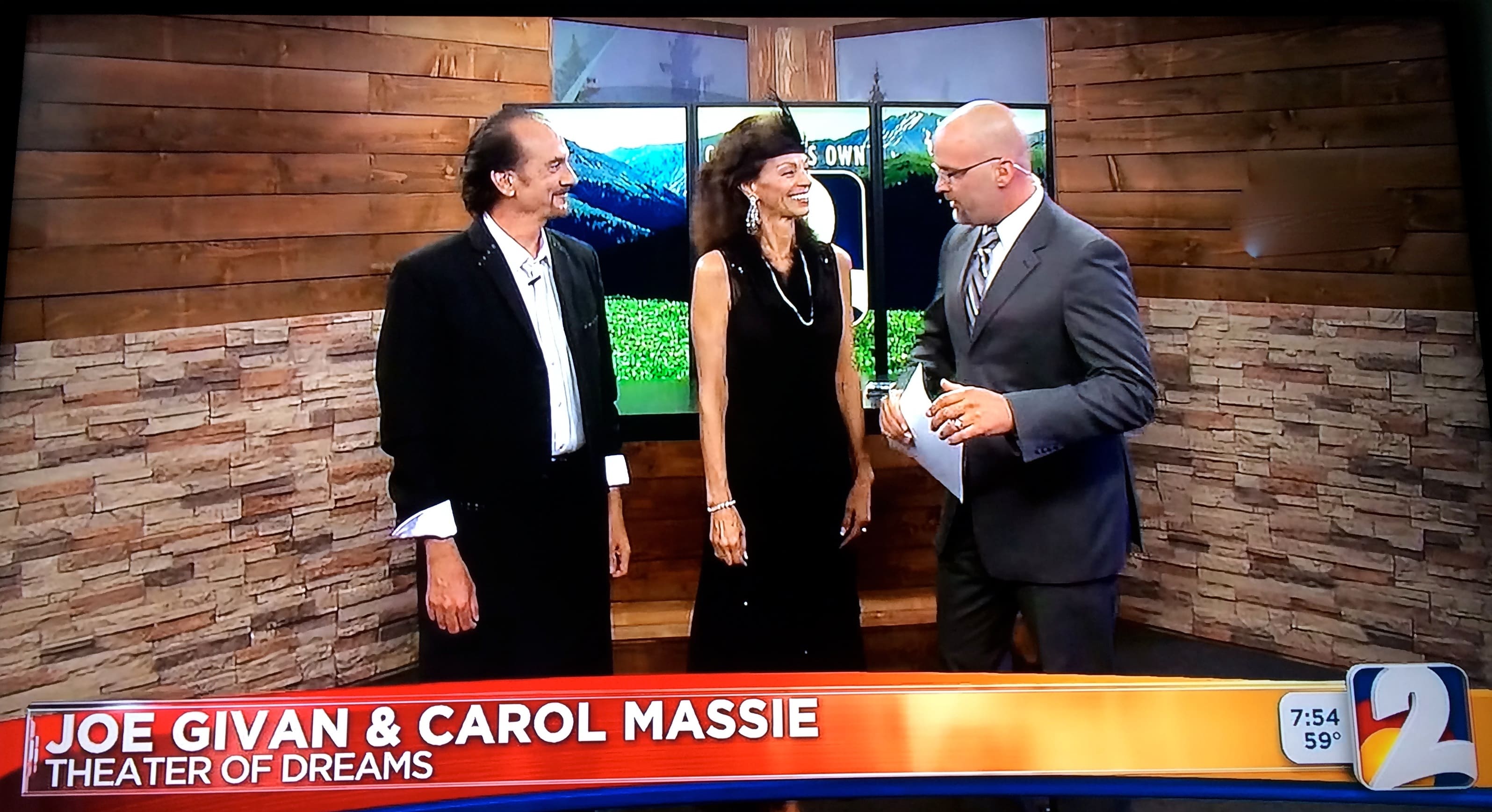 DREAM MASTERZ THEATRICAL ILLUSION SHOW
Joe Givan and Carol Massie created their story line magic act because magic happens in dreams.   The first time Joe and Carol worked together was on "World's Greatest Super Magician's" T.V. show in Tokyo, Japan.   Their first U.S. performance together was at the Academy of Magical Arts in Hollywood, CA,the "Magic Castle".   For 3 years, they traveled doing Performing Art Centers and Casino shows, including their own show at the MGM Grand in Las Vegas.   Desiring a theatre of their own, in 2003 they opened their own Theatre of Dreams in Castle Rock, CO. and feature their own show as well as other world class performers.
We are often asked…"Do you perform other than at Theatre of Dreams"?  "YES, that's how we make our living!"
Close-up Cocktail Magic, Stage Shows,
Client Appreciation, Family Parties, Mystery Dinners, Variety Acts, Casino Nights, Comedy, Awards Banquets, Team-Building, Emcees, Motivational Speeches, Recitals, Concerts, Card-Sharking Demonstrations,  & More!
Joe and Carol have performed at the world-famous Magic Castle in Hollywood, at major corporate events around the world, and numerous private functions. Our interactive magic is guaranteed to be the perfect entertainment for your group!  Experience the excitement for yourself as we mystify your guests with world-class sleight of hand, and mind-reading leaving unforgettable magical memories.   FAMILY FRIENDLY and sophisticated, too!  
JOE GIVAN 
is a Colorado native and received a magic kit at the age of 4.  He was hooked instantly and did his first paid show at the age of 7.   He won many piano competitions and had to choose between a career in magic or music.  Choosing Magic as a career,  he designed a competition act and in 1986 won the International Brotherhood of Magician's 1st place award in close-up magic.  In 1987,  he won the Gold Cups International award of Excellence (one of 5 recipient in the 75 year history of the organization).   The "Olympics of Magic",  known as FISM, was held in Holland in 1988 where Joe was awarded first place in close-up magic.   As a creator and designer of magic and illusion, Joe consults for both David Copperfield and David Blaine, and others. Joe is a creator of original illusions.   He is a worldwide lecturer on the art of creating and performing illusions as well as an author of several magic books.  Joe Givan has designed custom illusions for major corporations – IBM, Xerox, Apple, AT&T, Pepsi, etc; his creativity has been sought by performers such as David Copperfield, David Blaine, Guns & Roses, as well as Alice Cooper's "Brutal Planet" and Six Flags Amusement Parks.  In March 2017, Carol and Joe performed in the live show for international TV in Las Vegas on Penn & Teller's Fool Us world-class magic show!
CAROL MASSIE
was born in Ohio, and her first time on stage was playing piano as a Miss Ohio finalist.  During college, Carol began doing illusion shows at hotels and local resorts and set her sights upon cruise ship entertaining.  After graduating with two degrees, Carol was hired by Carnival Cruise Lines to try her illusion act on board for 3 months.  Still on ships, 5 years later (after being a Cruise Director for 3 of those years),  Carol "landed" a job at Resorts International in Atlantic City, Germany,  Korea, Canada, Japan, "Spellbound" at Caesar's Palace, and numerous other casino venues in Las Vegas. She wrote a column for Genii Magazine called Cruise News.  Carol met Joe Givan while performing at Magic Island in Houston, Texas and soon after, they created Dream Masterz Theatrical Illusion Show. She has been a full-time professional magician since 1985.     Carol met fellow magician, Joe Givan while performing at Magic Island in Houston, Texas and soon after they created Dream Masterz Theatrical Illusion Show.  Joe and Carol opened their own "Theatre of Dreams"in April, 2003 and have received enormous accolades from the worldwide magic community for their contribution to the art of magic!   They were featured in a 4-page article in the June 2015 issue of MAGIC Magazine and since then, there are more theatres patterned after their popping up across the country, just like magic!
Aug
29
Thu
Carol Massie & Joe Givan headline at Prestigious Magicians convention

@ Magik Theatre
Aug 29 @ 9:00 am – Sep 5 @ 10:00 am
https://www.hilton.com/en/hi/groups/personalized/S/SATPDHF-TAM-20190826/index.jhtml?WT.mc_id=POG&fbclid=IwAR10RwlXx8p4ZKuCf1bo-U_5rtK8IBgePdDHUaLZofUkS3e3JxJitNE7PSk
Perform at Magik Theatre in San Antonio on Sunday, Sept. 1 at 7 pm and BOTH Carol and Joe Lecture on Saturday, August 31st at 4 pm for Magicians Convention
Sep
29
Sun
David Parr's Exclusive workshop for 10 participants

@ Theatre of Dreams Arts & Event Center
Sep 29 @ 2:00 pm – 5:00 pm
    SUNDAY, SEPT. 29, 2019  from 2 – 5 pm at Theatre of Dreams in Castle Rock!             Limited to 10 people.    $60       Reservations MUST be made in advance.   First come, first served.
          Call  (303) 660-6799 with your credit card to reserve your spot!
Here is a chance to benefit from David Parr's experience as a theatrical actor and director, as well as a highly regarded writer, performer, and teacher of magic. David has written and co-written a number of well-received books on the art of magic, a popular series of articles about creativity, and he has produced some bestselling items in the magic marketplace. His winning routine on the TV show Penn & Teller: Fool Us is a prime example of David's approach to magic: clear, direct, engaging, and with a lasting sense of mystery.
Don't miss this opportunity to combine our creative resources and get solid results. By the end of the Magic Catalyst session, you'll have David's best advice and direction, the advice and encouragement of other magicians, and clear, tangible improvements to your magic. There's only one rule for this workshop: if you attend, you're expected to participate, so be ready to work and contribute!
 What to bring:
An untested or unfinished piece of magic that you'd like to work on
A pen or pencil
A stack of 3″ x 5″ index cards, usually sold in packs of 100, which will be plenty
An open mind and a creative spirit
 What not to bring:
A finished, favorite time-tested routine
An entire twenty-minute act
A closed mind or judgey attitude
During this workshop, it's okay to mess up and ask for a do-over. It's okay to read from your printed script. No one is expecting a polished performance. The goal is to take material that is unfinished and, by working together, move it down the path toward becoming a finished piece of magic — to make new discoveries and have fun in the process!
Testimonials:
One of the best workshop investments I've ever made was the Magic Catalyst workshop by David Parr. David is one of those rare individuals who has a broad spectrum of knowledge not only in the art of magic, but in stagecraft, script writing, theatrical staging and direction. The process he has created will work for any skill level, amateur and professional alike. Bring an open mind and a willingness to share. This is a real opportunity to take your show to the next level and help others do the same!
– Joseph Daniels, The Dark Cabaret 
David is an artist. His workshop is a must-attend class for any entertainer, either with decades of experience or just getting into performance. The group will collectively take the diamond-in-the-rough idea you might have, cut it, brush it off and polish it into something that will shine like a star!
– Vince Wilson
David's workshop is something that the magic world needs: a place where one can take something, without fear of failure, and make it better. When a performer is stuck somewhere, and something just isn't working, it's imperative to get outside eyes on the project in order to gain a new perspective, and this workshop delivers that in droves. Easily one of the top five most valuable experiences I've had while developing material.
– Christopher Strange
David set an awesome tone of relaxed collaboration for the workshop. He is a very thoughtful facilitator and performer, and that helped everyone. The respectfulness and thoughtfulness at the workshop was truly refreshing. It helped me to feel much more powerful and confident onstage, and I have kept that sense of confidence after I left the conference. I highly recommend this as a super fun and engaging workshop where everyone gets to participate in creating a unique and valuable experience.
– Susan Zeller
Sign up for David's workshop now by calling Carol or Joe at (303) 660-6799 to pay by credit card.